Fred Sanders, a California Skeet Hall of Fame member died peacefully Saturday October 30. He was 92 years old.
He was inducted into the California Skeet Shooters Hall of Fame for his many years of service to the skeet community.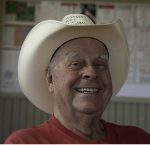 Fred Sanders 1929-2021
Attached is a note from Hal Garb.
Click Here.