Welcome to The California Skeet Shooting Association
California has varied landscapes from sandy ocean beaches to jagged shores, the deserts to the Sierra Nevada Mountains, Tahoe, Yosemite, the wine country, the Redwood Forests and the central valley. From anywhere in California you are only a few hours from a skeet field, and in most of California, the weather conditions allow shooting year round. Enjoy your scenic skeet journey!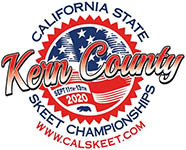 Eric Kirk is the HOA State Champion with 394. Brian Foley took second in a shootoff with Joe Fry with 393.12 Ga Winners 20 Ga Winners 28 Ga Winners 410 Bore WinnersDoubles Winners HOA Winners HAA Winners Score SummaryHOA Winners Eric Kirk, Brian Foley and Joe Fry 20...
read more