To have your results posted
Send a pdf file to the webmaster in the link at the bottom of the page.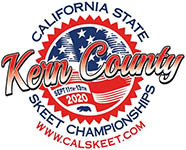 Eric Kirk is the HOA State Champion with 394. Brian Foley took second in a shootoff with Joe Fry with 393.12 Ga Winners 20 Ga Winners 28 Ga Winners 410 Bore WinnersDoubles Winners HOA Winners HAA Winners Score SummaryHOA Winners Eric Kirk, Brian Foley and Joe Fry 20...
read more