Nick Ballentine is the California Champion with HOA of 397. Daniel Bocks is second with 396. Please check your scores and classes before this info is sent to NSSA.
Jace Sulzmann shot his first ever 100 straight in the 20 gauge event and Daniel Bocks shot his first 100 straight in Doubles.
HOA Champion

HOA winner Nick Ballentine with 397. Daniel Bocks was second with 396 and Joe FRy had 395.
12 Gauge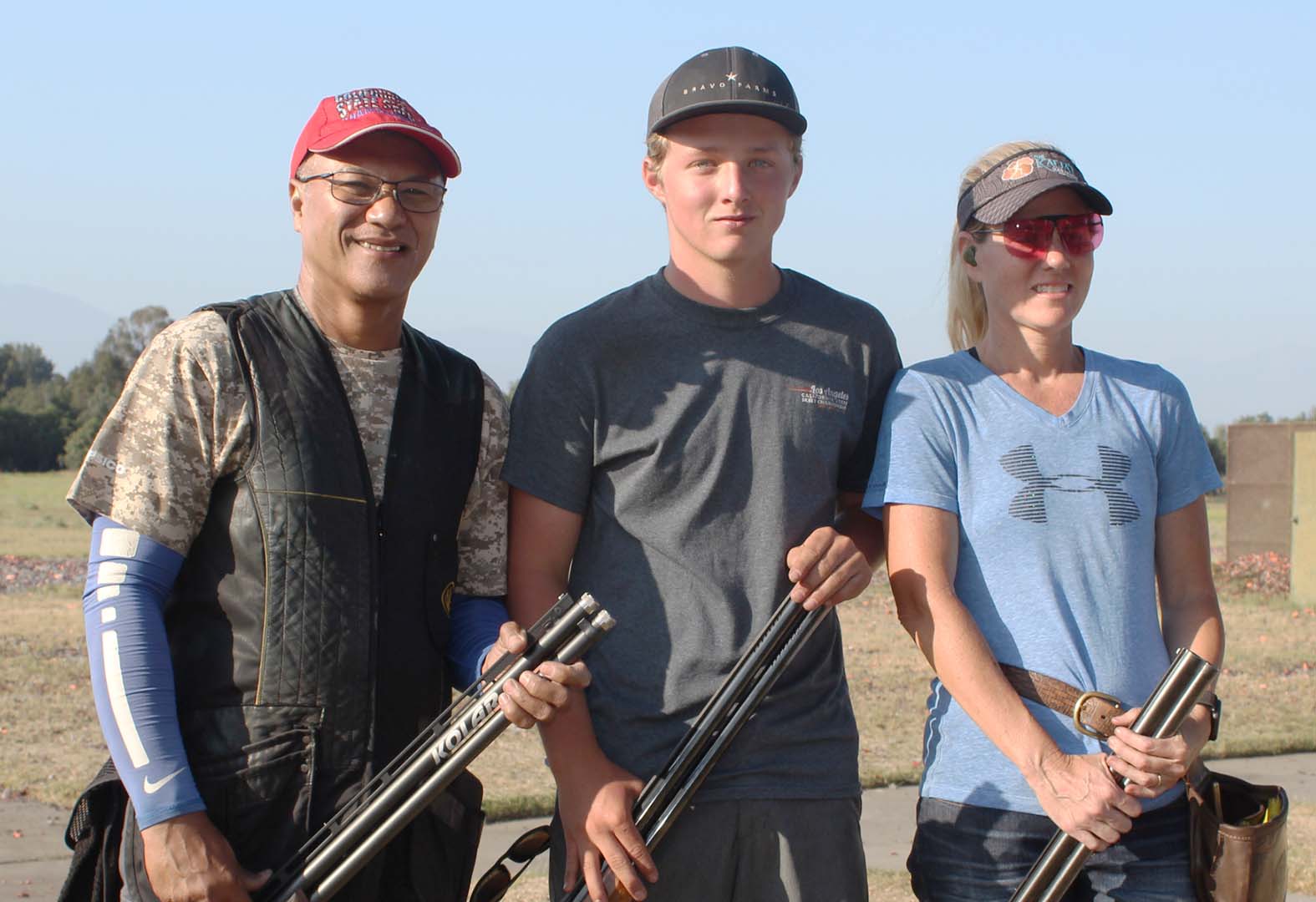 12 Gauge winner Joe Fry. J. R. Fernandez was second and
Caroline Church was third. The first two had 100 straight.
20 Gauge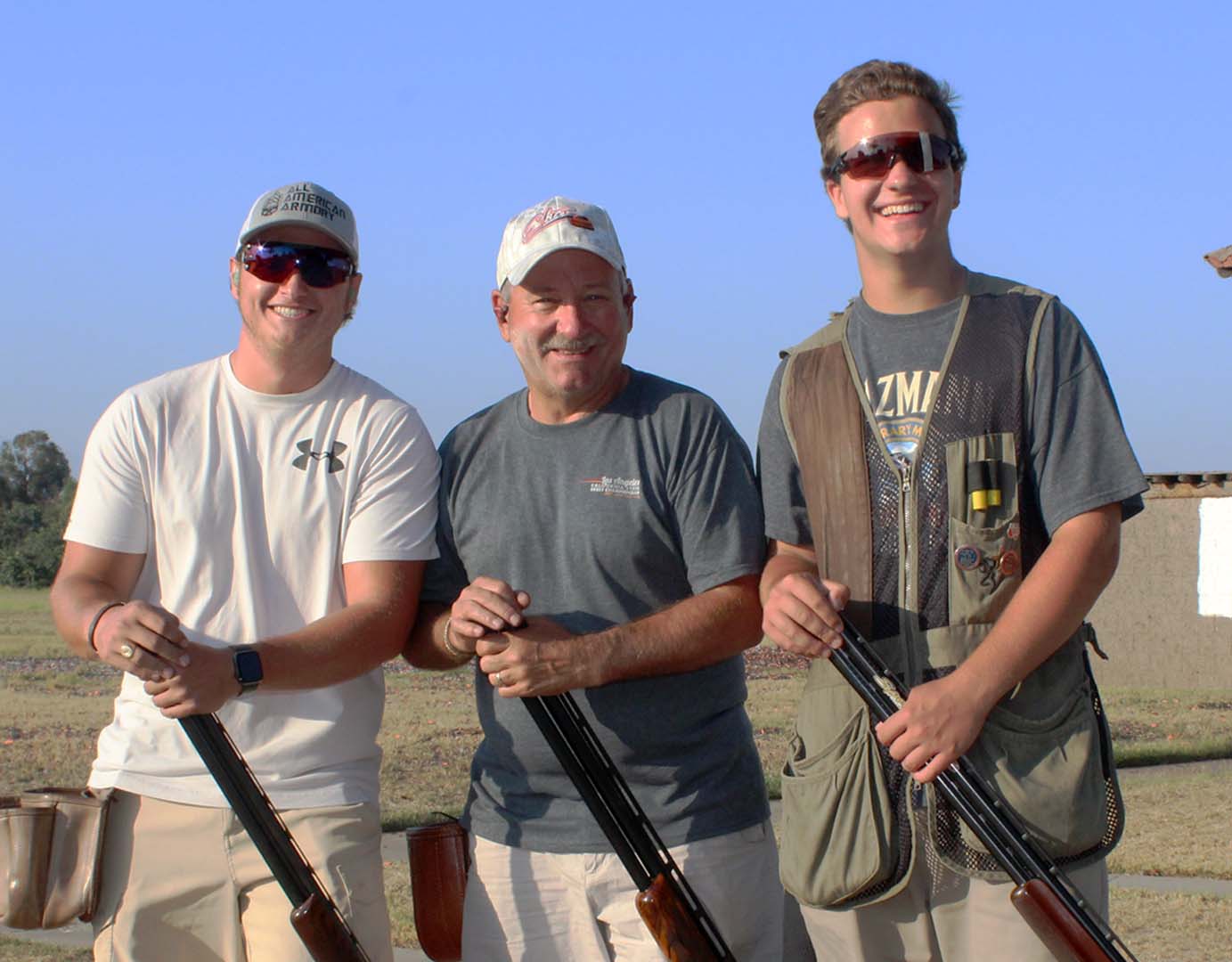 20 Gauge winner Dan Lewis. Daniel Bocks was second and
Jace Sulzman was third. All three had 100 straight.
28 Gauge
28 Gauge winner was Dan Lewis and Second was Nick Ballentine both with 100 straight. Third was Bill Borrelli with 99.
.410 Bore
.410 Bore winner Joe Fry.had the lone 100 straight. Second was Nick Ballentine and third was Daniel Bocks both with 99.
Joe Fry was the youngest .410 gun champ last year, and now he did it two years running.